Collaborate with Colleagues
Develop departmental/team best practices and cultivate a collaborative hybrid environment using Microsoft Teams and the Office 365 suite.
OIT's Recommendations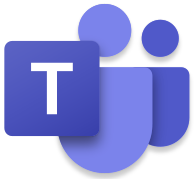 Meet, chat and organize with Microsoft Teams
Microsoft Teams enables you to chat one-on-one with other users, in small groups and make audio and video calls. Teams seamlessly connects to other Office 365 apps to help organize your team's work, files, and key resources. Get help and training or request a team to start collaborating. 
Take advantage of Outlook features
Features like Advanced Search help you quickly find content, while maintaining your calendar will show your presence in Teams, making meeting and planning with colleagues easier.
Your Objectives
I need etiquette training for messaging applications, so that I know when the use of instant messaging, email or texting is appropriate.

OIT's recommendation is for departments to establish and publish norms for their staff. Provide a template of what those norms are, but be flexible especially as you adjust to hybrid working modalities. Things to consider when developing these guidelines include: 

Establish expectations for business hours for your group (e.g. be available during business hours on a particular platform like Teams). 
It also may be worthwhile to set expectations for communication/responses outside of working hours, as some individuals may shift their personal business hours (e.g. include in messages or chats after working hours that you do not expect a response in real time)
Encourage employees to use the status message in Teams to show when they are away, busy, or prefer a different method of contact (example messages could include "Running errands until 2 pm" or "Away: I will respond to your chat tomorrow during business hours")
Use message scheduling to send emails if composing significantly outside of working hours
Keep Outlook calendars up-to-date so your presence/availability and schedule is clear to others. 
OIT recommends encouraging official work channels for communication (email, Teams) over texting, unless an employee is traveling or out of office and needs to be reached urgently.
As an employee who does not currently use Teams, I'd like an introduction to its settings and features so that I can conduct my work in a more efficient manner.
As a scheduler, I'd like a method to view an employees' virtual meeting preferences (Teams or Zoom) when scheduling a meeting, so that I may more efficiently interact with them.

This is an opportunity to reinforce Department-wide norms. For example, as an organization, OIT largely defaults to Teams for meetings, calls, and chats. This has encouraged more employees to use Teams regularly and decreases confusion about where to meet, how to quickly chat with another person, find information, etc. Because we also have Zoom licenses, however, the option to meet in Zoom if there is a larger group, or a strong preference, is available.
I need a method to make certain documents available and searchable to "approved users", so that I can share our process documents with non-CU employees.

OIT recommends establishing an Office 365 Sharepoint team site for internal credentialed data storage. For this team site, you can grant access to anyone inside or outside of CU Boulder. It is an internal site. The team site has file repository that is searchable.
I need instructions to install and use the Zoom and Team Outlook Add-ins, so that I can schedule meetings more efficiently

Microsoft Teams

Teams: The Teams button should be present in Outlook on DDS managed devices, however Outlook for Mac may not show up. Visit the Teams Known Issues page for information about how to resolve this issue or contact your DDS technician for assistance. For non-DDS devices, see Microsoft's documentation to Add a Teams link to your Outlook Calendar Invitation.

Microsoft's Outlook Zoom Add-in

Microsoft and Apple have announced they will stop supporting the legacy Zoom Plug-in for Outlook. OIT recommends users uninstall the Zoom Plug-in if necessary, and install Microsoft's Zoom Add-in for Outlook.

Other Add-ins

Messaging and Collaboration is actively working with Software Asset Management on evaluating and adding more add-ins. Currently some add-ins include: FindTime add-in, Salesforce Outlook add-in, and Grammarly
To request new add-ins, contact the IT Service Center at oithelp@colorado.edu.
As someone who is leading a group discussion, I need a whiteboarding tool so as to help generate an ideation and collaboration activity with people who are not all in-person.