About our trainings
OIT offers a number of live scheduled trainings and recorded on-demand sessions to support instructors in using technology in teaching and learning. We can also facilitate customized trainings for your group or department. Scroll down to the Request Training or Consultation section to learn more. You might also visit the Center for Teaching and Learning Events website, where you'll find a wide variety of teaching-focused events
Scheduled trainings & webinars
Scheduled training sessions have clearly defined learning objectives and hands-on learning opportunities. A description of each training can be found by clicking on the cards below. To ensure we have enough space for all interested, please register in advance.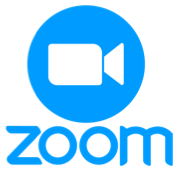 Live Zoom Training Webinars
Vendor-hosted webinars
Live Zoom Training Webinars
Ongoing
Vendor-hosted Webinar via Zoom
Zoom hosts free and interactive live training webinars daily. Get up to speed in less than an hour on subjects including meeting basics, Zoom for education, planning and hosting webinars, using breakout rooms, and more.
On-demand video trainings
Some of our training sessions are available as videos to watch at your convenience.
Vendor trainings
Many of CU Boulder's academic technology vendors provide independent training resources. In this section, you will find links to on-demand and live training resources provided by our vendors.
Request a group training
OIT's Learning Technology Consultants are available to facilitate training sessions tailored to the needs of your group or department. You can schedule any of the listed predesigned sessions, or request to customize them. Learning Technology Consultants are also available to meet one-on-one with instructors, TAs, and staff.
Additional resources
Find additional support resources on the service pages of the tools supported by OIT, including webinars and on-demand trainings. Visit their service pages for more information: