Get computing device help during COVID-19 response
Buff Techs are currently available for virtual appointments. Schedule an appointment to request Buff Techs Desktop Support:
Malware removal
Basic device troubleshooting
Canvas, Zoom, and other IT services and issues.
Case escalation: Buff Techs will review all other technology issues, and refer cases to the appropriate IT group for resolution if unable to assist.
For additional support, visit OIT's Teaching, Learning and Remote Work Resources.
Buff Techs can help you with...
Troubleshooting and diagnostics on personally owned desktops, laptops, tablets, smart phones, printers, multifunction devices, and other personal computing devices.
Connecting to the campus network.
Operating system installation, configuration, and maintenance as well as restoration or reinstallation.
Software installation and configuration
Virus, spyware and malware removal
Laptop registration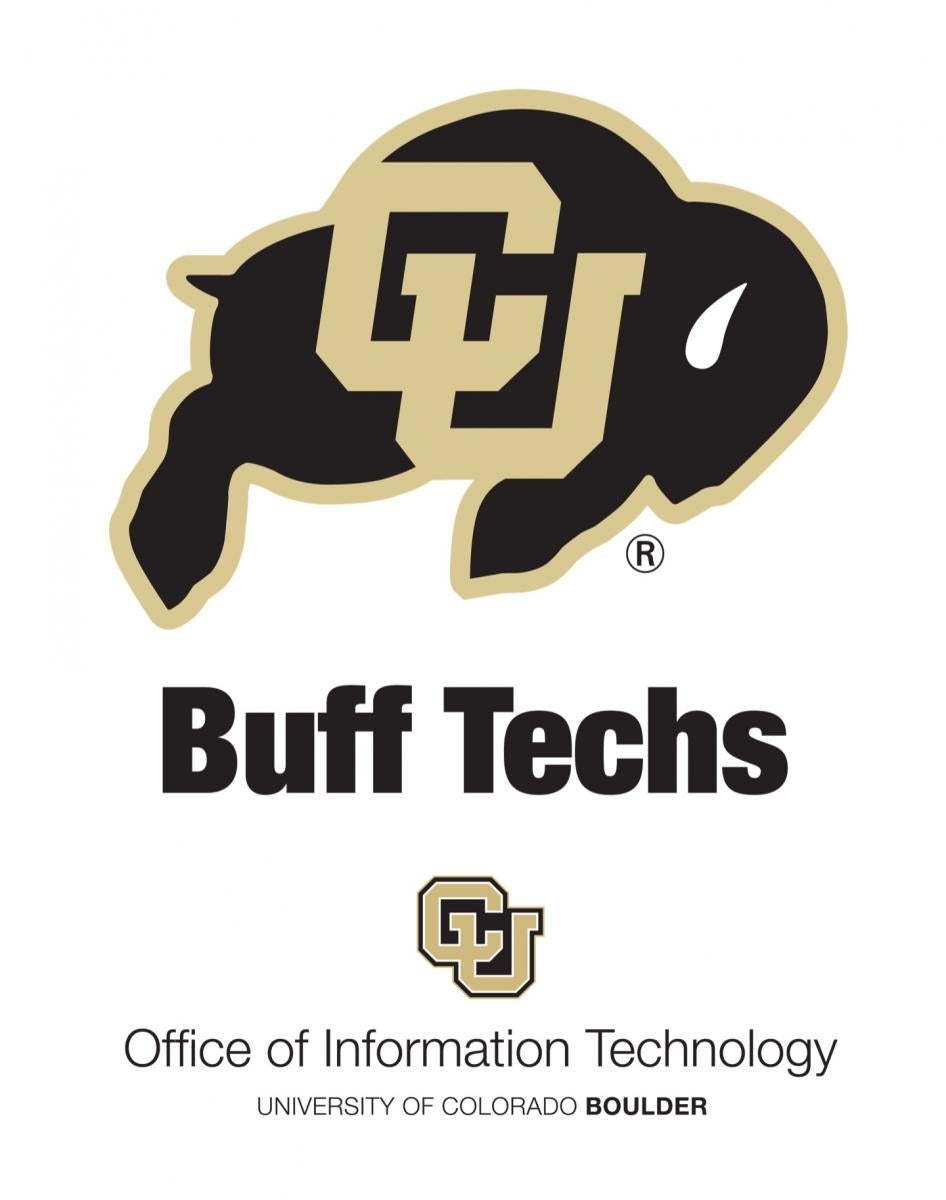 Related Policies
Benefits
Provides campus affiliates computing support for their personal or university owned equipment by trained technicians at no cost.
Facilitates use of campus software licenses to provide the customer with the most current software versions.
Works closely with the Office of Information Security (OIS) to meet campus IT security guidelines to include remediating compromised computing systems and restoring access to university networks.
Cost
Buff Techs Desktop Support is provided as a common-good to the campus, which means there is no direct cost to you or your department.
Who can get it
This service is available to all students, faculty, staff, and retirees with a Buff OneCard by appointment only.
How to get it
If you schedule an In-person appointment, come to the Center for Academic Success and Engagement (CASE) room E276  at your appointment time
Bring your Buff OneCard to sign in at the Walk-In Console
Customers with laptop computers should bring their power supply
Customers with desktops do not need to bring peripherals (keyboard, monitor, mouse) in order to receive assistance
Related Page(s)