Classroom Capture is a richly featured recording service for the modern university course. In contrast to traditional lecture recordings, Classroom Capture packages slides and faculty lecture with rich metadata and transcriptions for accessibility. Students and faculty are no longer limited to play, stop and skip. Search keywords take viewers directly to content playback time in the lecture.
This full featured teaching and learning tool changes what was once a flat, often cumbersome lecture playback into a multi layered, interactive viewing experience, offering students another way to succeed in courses.
Once scheduled, recordings automatically start, stop, and are published to sharable online video channels.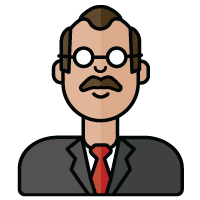 Faculty Benefits
Free and easy to incorporate into teaching
Flexibility to reference previous lecture materials throughout the semester
Increase student satisfaction and appeal to multiple learning styles
Analytics on student engagement and points of interest in lectures
Reuse your previous classroom capture recordings by submitting the Reactivate Previously Recorded Content form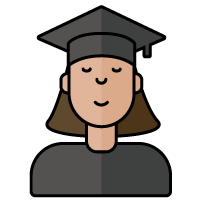 Student Benefits
Stay engaged during class, knowing lecture recordings will be available to review and complete notes later
Includes search feature to find specific topics and references
Review lecture materials online at any time or any place
Use features such as playback speedup, slide search, or video window control
Watch missed classes when sick, out of town, or otherwise unable to attend in-person
How to get it
Classroom Capture is available in the spaces listed in the dropdown below or on the Classroom Capture Locations map.
Request Classroom Capture by submitting OIT's Request Classroom Capture form (Please note: select Pre-recording lectures for online/remote teaching if you're planning to pre-record lectures).
An OIT representative will confirm your request. (Please allow up to 2 business days for your request to processed.)
Online video channel link will be emailed
Share video channel with students (Instructions below)
Classroom Capture Enabled Classrooms (click to expand)

Centrally Scheduled Classrooms:

Aerospace 111 (capacity: 80) CC+
Aerospace 114 (capacity: 60) CC+
Aerospace 120 (capacity: 200)
Aerospace 232 (capacity: 30) CC+
Aerospace N240 (capacity: 60) CC+
Aerospace N250 (capacity: 40) CC+
Atlas 100 (capacity: 149)
Benson 180 (capacity: 169)
CASE E240 (capacity: 120)
Chemistry 140 (capacity: 491)
Chemistry 142 (capacity: 193)
Duane G1B20 (capacity: 215)
Duane G1B30 (capacity: 342)
Duane G130 (capacity: 120)
Ekeley E1B20 (capacity: 109)
Engineering Center - ECCR 105 (capacity: 68) CC+
Engineering Center - ECCR 150 (capacity: 64) CC+
Engineering Center - ECCR 200 (capacity: 106)
Engineering Center - ECCR 245 (capacity: 106) CC+
Engineering Center - ECCR 265 (capacity: 152) CC+
Engineering Center - ECCR 1B40 (capacity: 138) CC+
Engineering Center - ECCR 1B51 (capacity: 48) CC+
Engineering Center - ECCR 1B55 (capacity: 48) CC+
Engineering Center - ECCS 1B12 (capacity: 94) CC+
Engineering Center - ECCS 1B14 (capacity: 30) CC+
Engineering Center - ECCS 1B28 (capacity: 78) CC+
Engineering Center - ECCS 201 (capacity: 191)
Gold Biosciences A2B70 (capacity: 246)
Hale 270 (capacity: 188)
Humanities 1B50 (capacity: 155)
Humanities 1B80 (capacity: 74) CC+
Humanities 1B90 (capacity: 52) CC+
Humanities 150 (capacity: 155)
Math 100 (capacity: 425)
Muenzinger E0046 (capacity: 116)
Muenzinger E050 (capacity: 401)
Museum Collections W100 (capacity: 161)

Ofelia Miramontes And Leonard Baca Education (MBE)

155 (capacity: 209)
Ramaley C250 (capacity: 204)
Visual Arts Complex 1B20 (capacity: 195)

Departmentally Scheduled Classrooms:

Biotech A104 (capacity: 67)
Biotech A108 (capacity: 123)
Biotech A115 (capacity: 200)
Engineering Center - ECCE 1B41 (capacity: 49) CC+
Engineering Center - ECEE 283 (capacity: 42) CC+
JILA Auditorium B111 (capacity: 134)
SEEC N124 (capacity: 65) CC+
SEEC N125 (capacity: 40) CC+
SEEC N128 (capacity: 60) CC+
Retention Policy & Previously Recorded Content Access
OIT will retain recorded course content for 5 years from date of recording.
If your course content was created Spring 2021 or after, it will remain online and accessible using the same video channel URLs provided during initial request.
If your content was created before Spring 2021 and you would like it to be reactivated, please submit the Reactivate Previously Recorded Content form.
How to Use Classroom Capture
Classroom Capture Overview
Watch our step-by-step Classroom Capture Overview video to set up and record in a classroom. You'll learn what is provided in the room, how to connect your laptop, use microphones and other technology, while also seeing an example of the Classroom Capture service in action.
Add Classroom Capture to Canvas Course
Classroom Capture Plus (CC+)
Classroom Capture Plus rooms include all standard features of Classroom Capture with the addition of audience microphones to allow audio from student participation to be captured as part of the recordings. Instructors have the ability to mute/un-mute microphones, pause the recordings, and modify camera settings.
Connecting to Zoom in Lecture Halls
Need help connecting to Zoom in a lecture hall to make sure remote students can see your lecture slides? Click to watch the videos below for a step-by-step video of how to Connect to Zoom in Lecture Halls, or an example of the process within a Classroom Capture recording.
Player Features
The Classroom Capture player features intuitive playback features including slide zoom to focus on the content of a presentation, skip back, playback speed adjustments, search functions, and more!
Classroom Capture User Engagement Project
During the 2018-2019 Academic year, the Academic Technology Design Team worked on a project focused on better understanding how instructors and students use Classroom Capture and how to make more efficient and effective use of the service. Key Findings include:
The availability of lecture recordings does not impact student attendance
Instructor and student users find Classroom Capture an invaluable technology that positively impacts teaching and student success.
Instructors find Classroom Capture easy to incorporate into their teaching.
Classroom Capture is highly reliable with very satisfied users.
Learn more about the Classroom Capture User Engagement Project.
Cost

Educational Based Events - Free
Classroom Capture is provided as a common good service for academic courses and educational-based events at no cost.
Automated, pre-scheduled, self-service lecture capture for educational-based content
Includes hosting the content for one semester.
Examples of educational based events include:
University course recordings
Visiting lectures
Exam review sessions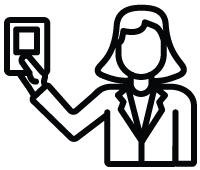 Other Events - $100/hr
Other non-educational based or special events will incur a fee.
Automated, pre-scheduled, self-service recordings for Special Events
Includes hosting the content for one semester and access to download and export recordings, after which time content will be taken offline.
Examples of special events include:
Faculty/staff meetings
Administrative events
Additional Coordination - $45/hr
Includes event coordination and other unique circumstances
Content Export: Exporting of archived content
Support
Contact the IT Service Center at 303-735-4357 or oithelp@colorado.edu to request assistance. If you're in an OIT-supported classroom and have an issue with technology, submit the Classroom Technology Problem Reporting form.
Please note: Our team works to process Classroom Capture requests as soon as possible, however, occasionally requests may take longer. Please allow up to 2 business days for your request to processed.
A variety of data types are utilized by the University of Colorado in order to facilitate the academic experience and advance the success of the student body. In an effort to promote good digital citizenship, CU Boulder has created a resource for our student and faculty communities to better understand how personal data from our students is used within OIT's services and tools.