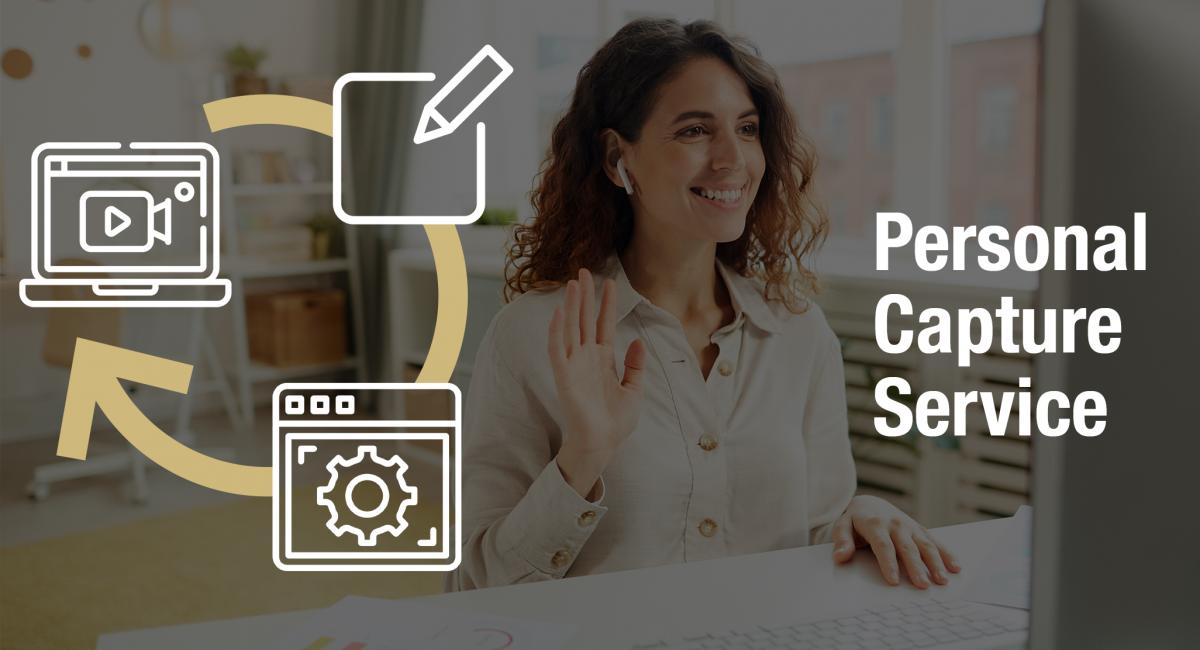 What is Personal Capture?
Personal Capture utilizes My Mediasite, an all-in-one content creation and delivery platform. My Mediasite makes it a snap to create great looking videos, screencasts and slideshows, wherever you are. From demos and video training to flipped classes, lectures and assignments, everything you need is in one simple-to-use tool. Capture high quality slideshows or screencasts that preserve every annotation and screen movement. My Mediasite offers multiple formats to engage with a viewer and audience. This includes quizzes, polls, Q&A as well as comments and annotations. Pair your content with webcam video or simply a voice over, and My Mediasite's Mosaic recorder does the rest. It synchronizes everything you say and show without requiring video production skills.
Instructors, Staff and Student Employees can create, edit and share content with one tool
Create high quality content anywhere: home, office, or in a classroom
Deliver content with same familiar look and feel students are used to with the Classroom Capture service
Features
Dynamic Picture-In-Picture Playback
Searchable Content
Basic Video Editing
Embed Quizzes in Videos
Viewing Analytics
Easy sharing and distribution
Upload external content - (MP4, AVI, etc....)
Use the Mosaic recorder while offline
How to get it
Personal Capture is available to all Faculty, Instructors, Staff and Student Employees. To set up your account:
OIT DDS Customers: Download using the Self Service Software application on your device.
Retention Policy
OIT will retain recorded course content for 5 years from date of recording.
OIT recommends users take personal responsibility for routine archiving of content. Once content has been removed it cannot be recovered.
Support