What We Do
Learning Technology Consultants (LTCs) are dedicated to assisting instructors with using campus-supported teaching and learning technologies. As a part of the Academic Technology Application Team, we offer a spectrum of support from departmental trainings to one-on-one consultations. Many of us are instructors and have taught at CU Boulder, so we have an intimate knowledge of how technology can be used to facilitate teaching and learning. Learn more about our services below to find the help that would work best for you.
Group Trainings

Training Sessions
Interested in a Canvas, PlayPosit, Voicethread or other training? We offer a variety of trainings and workshops, ranging from an overview of basic functionalities, such as the gradebook and quizzes, to maximizing student engagement by leveraging groups and collaborations.
Department Canvas Training
Interested in a Canvas training for your department? We would be happy to work with your department to either facilitate one of our workshops or develop a custom training tailored to your department's needs.
Individual Consultations
Interested in a consultation with a Learning Technology Consultant? Our team is available for one-on-one consultations with faculty members, instructors, TAs, and staff either in-person or via Zoom web conferencing. You can also call or email us with your technology questions. We can assist you with a wide array of topics relating to CU Boulder supported technologies, including Canvas course design, exploring new tools and functionalities, maximizing student experience, and effective teaching with technology practices.
Request Individual Consultation
Technologies We Support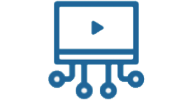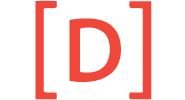 Digication
If you are interested in exploring a teaching technology that is not listed above, please contact us. We can help you find campus-supported alternatives, or we might be able to work with you to pilot this new technology.
Our Team
Aisha
Assistant Vice Chancellor and Assistant Vice Provost for Academic and Learning Technologies
Aisha Jackson
Aisha Jackson is the Assistant Vice Chancellor and Assistant Vice Provost (AVC/AVP) for Academic and Learning Technologies with the Office of Information Technology. Aisha provides vision, strategic leadership and direction for academic technology, initiatives, and support services across the spectrum of instructional technology functions at the University of Colorado Boulder. She provides leadership in planning and policy related to digital learning and other instructional technology initiatives that facilitate achievement of CU Boulder's strategic goals. Prior to her time at CU Boulder, she was a Lecturer in the School of Education at the University of the West Indies's St. Augustine campus in Trinidad and Tobago, where she also served as the campus Information and Communications Technology Trainer. Aisha has a Bachelor's degree in Elementary Education from Flagler College, and a Master's degree in Curriculum and Instruction, specializing in Educational Technology and Teacher Education, from the University of Florida. She earned her Doctorate in Education from the University of Colorado Denver's Educational Leadership program and specialized in Professional Learning and Technology.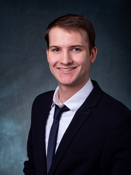 Matt
Learning Technology Consultant
Matt Fitzgerald
Matt Fitzgerald is a second-year graduate student pursuing a Master's degree in Technology, Cybersecurity, & Policy. Matt brings years of experience in IT from various positions that he has held in both university settings and in the private sector. Before enrolling at CU Boulder, Matt performed technical support and regulatory compliance work at the telecommunications provider Midco in Sioux Falls, South Dakota. His areas of academic interest include broadband regulatory policy, network security, and data privacy. As an LTC, Matt enjoys working directly with CU Boulder faculty and staff to come up with creative solutions to fulfill learning objectives. Some of his favorite hobbies include soccer and disc golf.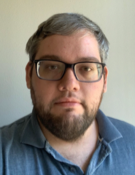 Jacob
Learning Technology Consultant
Jacob Henry
Jacob Henry is a Learning Technology Consultant in OIT. He is passionate about integrating technology into the learning experience and helping instructors find creative ways to engage their students. In addition to having years of experience working in university IT, Jacob also previously worked as a technical trainer for the healthcare software company Epic. Jacob is a first-year MA student in the Linguistics Department, where his interests are focused on the intersections of language, politics, and identity in South Asia. In his free time, Jacob likes to cook and experiment with new recipes.
Megan
Learning Technology Consultant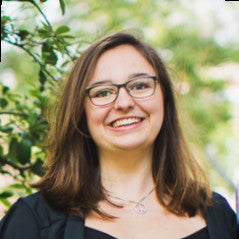 Megan Kitts
Megan Kitts is a second-year doctoral student in Philosophy. Her research focus lies at the intersection of applied philosophy and medicine, studying both ethics in theory and how it applies in a clinical setting. As an LTC, Megan works on making online instructional documents understandable and easy to follow. She enjoys creating guides to help instructors navigate the various online tools campus offers. In her spare time, Megan likes to paint and play viola in the local orchestra.
Viktoriya
Learning Technology Consulting Service Manager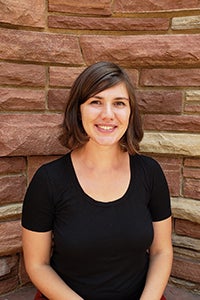 Viktoriya Oliynyk
Viktoriya Oliynyk has worked at the intersection of teaching and technology at CU Boulder for over 8 years. She joined ATAP as the Learning Technology Consulting Service Manager in December 2017. In addition to leading the LTC team, Viktoriya works on developing and improving the LTC service. With the ever changing technology landscape, Viktoriya also frequently works with her ATAP colleagues to evaluate new tech tools to bring to the campus. Currently she's leading a CidiLabs design tools pilot. Viktoriya is originally from Ukraine, where she earned her B.S. in Documentation and Information Technology and M.S. in Education Management from Lviv Polytechnic National University. Viktoriya also has an M.Ed. in College Student Services Administration, with a minor in Business Administration, from Oregon State University. When not on campus, Viktoriya can be found on local playgrounds and hiking trails with her husband and daughter.
How to Contact Us
You can reach us by contacting the IT Service Center. Call (303) 735-4357, or email oithelp@colorado.edu and request LTC assistance.