Client
Jackson Crawford, Instructor of Nordic Studies and Coordinator of the Nordic Program
Challenge
How might we take inspiration from reflections on Odin's wisdom and apply it to college life?
Context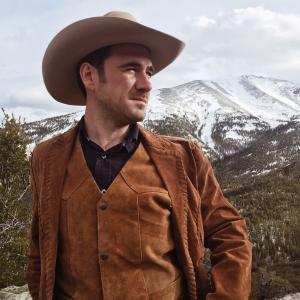 Dr. Crawford teaches a large introductory course (~180 students) on medieval Scandinavian literature and culture, including Norse Mythology, Sagas, and Vikings. Preliminary talks with Jacie Moriyama, Student Services Portfolio Manager for ASSETT (Arts & Sciences Support of Education Through Technology), revealed a broad range of pedagogical challenges he faces every semester including unengaged students, students coming late and leaving early, and difficulty developing connections with the students. Jacie saw this as an opportunity for ASSETT to collaborate with other members of the ATDT on a design challenge.
Dr. Crawford had long been contemplating ways in which he could draw upon the wisdom of Odin, Norse Chief God, to increase student engagement and foster self-reflection. He shared the excerpt, Hávamál, from The Poetic Edda: Stories of the Norse Gods and Heros, as a source for inspiration and tapped the ATDT to explore innovative ways to accomplish this goal.
Approach
Members of the ATDT began the design challenge with the group hearing about Dr. Crawford's Nordic History course including his teaching style, technologies he employs, availability of TA resources, and logistical constraints. We also learned a little bit about Norse mythology--specifically about Odin's wisdom, to consider incorporating into possible solutions.
After asking clarifying questions about Dr. Crawford's course, the team proceeded with a brainstorming session, followed by pattern identification. This led us to break out into smaller groups and prototype ideas around cultivating student engagement and self-reflection, improving teaching and learning with student input and feedback, and minimizing digital distractions in the classroom.
Outcome
Dr. Crawford was drawn to several ideas that came out of the design challenge, which he has implemented in his course:
"Odin's Wisdom in the Modern World" - Using a quote from the Hávamál poem at the beginning of each day to set a certain tone for the day, apply readings to students' lives, and instill a sense of cohesion between class days.
Incorporating regularly-scheduled feedback surveys as a channel for formative assessment and a means of gathering student feedback about the course design and instructional effectiveness. The surveys would consist of a few targeted, closed-ended questions, as well as an opportunity to solicit open-ended feedback, all of which would require no more than a few minutes of each student's time.
Administering the instrument using the Canvas survey tool would provide a highly efficient method of collecting and analyzing the responses for this large-enrollment course, while maintaining student confidentiality to encourage candid, constructive feedback. The tool would also provide the option to award participation points (on a completion basis) as an incentive.
Asking students using computers and iPads in class to congregate on a particular side of the room so as to be less distracting to students taking notes on paper.
Dr. Crawford had this to say about his experience working with the ATDT: "I think that the Design Challenge was very beneficial for the class I taught this summer, which was not a big class, but allowed me to experiment before my big class this fall. Getting student feedback led me to organize some lectures better for the students."