In September of 2015, Dr. Edwige Simon, Director of the Elevate Program at the Anderson Language & Technology Center at CU Boulder, became the first faculty member to proactively incorporate Universal Design (UD) into her class--not only in practice, but also as course content--through collaboration with OIT.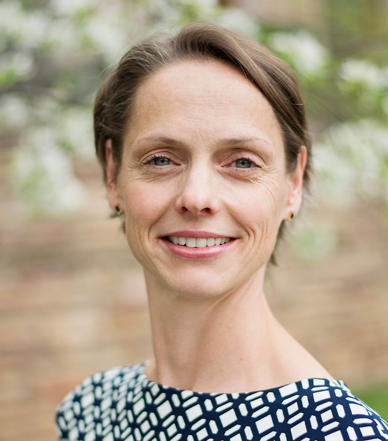 This story began with Dr. Simon's awareness of the new Accessibility Policy at CU Boulder and her desire to lead by example. Dr. Simon also is the founder and director of FLTMAG, and wanted to proactively make sure that the digital publication was fully accessible. She reached out to Dr. Alaina Beaver, Universal Instructional Design Consultant at CU Boulder's Office of Information Technology, about best practices in accessible publishing. After a spirited conversation about accessibility, Dr. Simon quickly recognized the benefits of including UD in her teaching, and she began taking steps to create a unit on "ADA Compliance and UD" in her online graduate course LGTC 5020: Language Technology Foundation.
Dr. Simon was delighted to discover that making her course universally accessible was not difficult or time-consuming; most of her content was already in good shape, and she had structured the course with consistency while providing students options of how to engage. Dr. Beaver provided resources and materials that clarified what accessible authoring looked like in platforms like Desire2Learn and Microsoft Office, so that Dr. Simon was confident that the content she created was accessible. Dr. Simon also used the Universally Designed Syllabus Template to rework her syllabus.
Once her course was accessible, Dr. Simon created a new unit in her course about accessibility and UD so that her students, who are all current or future language teachers, would be exposed to the ideas. Dr. Simon selected readings and a video lecture as content and facilitated two discussion board conversations across a variety of topics. The general consensus among students was that they were grateful to be exposed to these ideas and best practices.
Way to go, Dr. Edwige Simon!
Contact Alaina.Beaver@Colorado.edu if you're interested in making your course materials accessible, or if you'd like to incorporate Universal Design as course content!